Comprehensive directory of trade shows, trade fairs, events & exhibitions
---
Copper China 2018

| | | | | |
| --- | --- | --- | --- | --- |
| Show Start Date : 18 July 2018 | | Show End Date : 20 July 2018 | Frequency : Annual | Open To : Trade Visitors |

| | | | | | |
| --- | --- | --- | --- | --- | --- |
| Venue Information : | SNIEC - Shanghai New International Expo Centre | City : | Shanghai | Country : | China |
Event Profile
Copper China 2018 is Trade Fair for the Copper Industry. Copper China 2018 to be held on 18-20 July 2018. This event great platform to develop their business on copper sector. This show will direct interaction between the exhibitors and visitors to develop the copper industry and enterprises. Catering for the entire copper industry chain and its major application industries, the event will facilitate a world class business platform of trade, networking and educational opportunities, and bring together leading copper processors and technology, equipment providers from both international and domestic markets to seamlessly combine the huge demand in Asia.
---
Exhibitor Product profile
Exhibitor product profile based on Copper, Copper alloy, Primary products, Semi-finished product, Semi-finished alloy product, Cast, Tube, Bar, Strip, Foil, Plate, Wire, Smelting Equipment, Processing System Equipment, Heat Processing, Control Systems & Automation, Testing treatment, Surface Treatment, painting equipment, packaging equipment
---
Visitor Profile
Visitors like copper enterprises, dealers, specialists, end users, constructors, engineers, purchasers and management from the major application industries such as Automotive, aerospace, transport (railway, buses, and mass transit), wind energy, building and construction, air-conditioning, electronics, telecom, maritime, new energy and many more.
---
ORGANISER(S)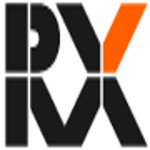 Reed Exhibitions China
Address :-15th Floor, Tower A, Ping An International Finance Center, No.1-3, Xinyuan South Road, Beijing – 100027 (China)
Phone : 86-10-59339080/59339308
Upcoming Trade Shows In Mineral & Metals Category
T-Gold Vicenza 2019
Date :
18 January 2019 - 23 January 2019
Venue :
Fiera di Vicenza, Vicenza, Italy
Description :

T-Gold Vicenza 2019 is the international Jewelry & Gems Manufacturing Equipment exhibition. The show will be held on 18-23 Jan 2019 in Vicenza, Italy. This show helps in the development of the product field and presents a wide range of products and services in front of the large number of attendees who will be present at the show.

View Details

Fastener Fair Stuttgart 2019
Date :
19 March 2019 - 21 March 2019
Venue :
Messe Stuttgart, Stuttgart, Germany
Description :

Fastener Fair Stuttgart 2019 is recognized as one of the largest platform for exhibiting various fastener and hardware items. Fastener Fair Stuttgart 2019 to be held on 19-21 Mar 2019. Fastener Fair Stuttgart is the leading exhibition for the fastener and fixing industry. This dedicated fair brings together manufacturers of fastener and fixing technologies and suppliers of machines and tools with distributors, suppliers, engineers and other industry experts from across the world, making it the most important event for this industry.

View Details

METALEX 2018
Date :
21 November 2018 - 24 November 2018
Venue :
BITEC - Bangkok International Trade & Exhibition Centre, Bangkok, Thailand
Description :

METALEX 2018, ASEAN's Largest International Machine Tools and Metalworking Technologies Trade Exhibition and Conference - 32nd Edition. The show will be held on 21-24 Nov 2018 in Bangkok, Thailand. It will provide you with an opportunity to meet new and existing customers actively looking for new suppliers, or looking to assess the current progress of existing projects.

View Details

China International Gold Jewellery & Gem Fair Shanghai 2018
Date :
16 November 2018 - 19 November 2018
Venue :
Shanghai World Expo Exhibition And Convention Center, Shanghai, China
Description :

China International Gold Jewellery & Gem Fair Shanghai 2018 will once again creating an excellent platform for showcase your dazzling jewelery products. China International Gold Jewellery & Gem Fair Shanghai is going to held on 16-19 Nov 2018 at Shanghai World Expo Exhibition And Convention Center, Shanghai, China. The Fair is also a fertile ground for traders to network, update themselves with the latest market intelligence and explore the robust China market. The Shanghai Fair's November schedule is ideal for jewellery traders restocking inventory for the holiday season and the new year.

View Details

Verona Mineral Show 2018
Date :
25 May 2018 - 26 May 2018
Venue :
Verona Exhibition Centre, Verona, Italy
Description :

Verona Mineral Show 2018 is Exhibition for Precious Hard Decorative Stone, Fossils and Similar, Stone Gift-ware. The show will be held on 25-26 May 2018 in Verona, Italy. The show is a perfect platform for the end users, professionals and experts related with the field to experience the new developments and opportunities presented at the show.

View Details

View More Mineral & Metals Trade Shows



Disclaimer :

The information furnished has been collected from varied sources, and hence, is subject to change. To confirm the show schedule kindly contact the show organiser.







Trade Shows where Tradeindia participated




Organisers of Trade Shows

» Subscribe Newsletter

| | |
| --- | --- |
| | Subscribe to newsletter and get updated with upcoming trade shows, trade fairs, exhibitions and trade events worldwide. |