Comprehensive directory of trade shows, trade fairs, events & exhibitions
---
EDIX - Educational IT Solutions 2018

| | | | | |
| --- | --- | --- | --- | --- |
| Show Start Date : 16 May 2018 | | Show End Date : 18 May 2018 | Frequency : Annual | Open To : Trade Visitors |

| | | | | | |
| --- | --- | --- | --- | --- | --- |
| Venue Information : | Tokyo Big Sight | City : | Tokyo | Country : | Japan |
Event Profile
EDIX - Educational IT Solutions 2018 is Japan's largest industry trade show gathering top IT service providers, electronic manufacturers and content providers, etc., who aim to expand their business in Japanese education field. who aim to expand their business in Japanese education field. It brings together professionals and industry experts to share valuable experienced knowledge and innovative ideas to make advanced this sector in the global market.
---
Exhibitor Product profile
More and more exhibitors will exhibit their latest and advanced products and services such as IT Solutions for School Administration, E-learning Contents and Technology, Remote Teaching System, Hardware for Education, Electronic Blackboard, Projector, Educational Materials and Education Contents, Security and Safety Solutions and Information Security.
---
Visitor Profile
The show will be attended by lots of visitors like School Equipment Distributors, School Equipment Importers, School Administrators, Procurement Officers, Teachers, University Professors, College Professors, Primary School Professors, Secondary School Professors, Preparatory School Professors, Academy Professors, Technical College Professors and much more.
---
ORGANISER(S)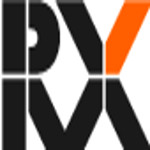 Reed Exhibitions Japan Ltd.
Address :-18F Shinjuku-Nomura Bldg., 1-26-2 Nishishinjuku, Shinjuku-ku, Tokyo – 163-0570 (Japan)
Phone : 81-3-33498501/33498502/33498519
Upcoming Trade Shows In Business Services Category
conhIT - Connecting Healthcare IT 2018
Date :
17 April 2018 - 19 April 2018
Venue :
Messe Berlin, Berlin, Germany
Description :

conhIT - Connecting Healthcare IT 2018 is Exhibition, Congress, Academy and Networking. conhIT - Connecting Healthcare IT 2018 to be held on 17-19 Apr 2018. The show will attract variant guests also as exhibitors to participate and direct discussion with one another on the foremost recent market innovations and remunerative business opportunities within the individual field.

View Details

Indobuildtech - Indonesia Building Technology Jakarta 2018
Date :
02 May 2018 - 06 May 2018
Venue :
Indonesian Convention Exhibition (ICE) , Jakarta, Indonesia
Description :

Indobuildtech - Indonesia Building Technology Jakarta 2018 is one of the most prestigious show for building materials and technologies. The main motive of the show is to bring forward the recent developments within the fields of construction activities. The exhibitors of the show will display their most up-to-date prodIndobuildtech - Indonesia Building Technology Jakarta 2016uct and new developments ahead of a good vary of attendees who is participate within the show.

View Details

Annual Dallas Home & Garden Show 2018
Date :
07 September 2018 - 09 September 2018
Venue :
Dallas Market Center, Dallas, United States
Description :

Annual Dallas Home & Garden Show 2018 is going to be held for a period of three days in Dallas, United States of America. It is one of the most prestigious show for the Architectural Designing and Gardening Landscaping Services Industry. At the show, you will get a unique chance to display their most recent products and new developments in the show and increase and expand their business in all around the world.

View Details

Aerospace & Defense Meetings Central Europe – Rzeszow 2019
Date :
14 May 2019 - 16 May 2019
Venue :
TBA, Rzeszow, Poland
Description :

Aerospace & Defense Meetings Central Europe – Rzeszow 2019 show will attract specialized and focused audiences who will have the opportunity to meet with industry professionals and key market regulators. It will provide you with an opportunity to meet new and existing customers actively looking for new business.

View Details

International Biomass Conference And Expo 2018
Date :
16 April 2018 - 18 April 2018
Venue :
Minneapolis Convention Center, Minneapolis, United States
Description :

International Biomass Conference And Expo 2018 event fosters public and private partnerships that help bioenergy producers and large-scale waste generators identify and assess available production resources and viable technology solutions for improving operational efficiencies and reducing industrial greenhouse gas emissions.

View Details

View More Business Services Trade Shows



Disclaimer :

The information furnished has been collected from varied sources, and hence, is subject to change. To confirm the show schedule kindly contact the show organiser.







Trade Shows where Tradeindia participated




Organisers of Trade Shows

» Subscribe Newsletter

| | |
| --- | --- |
| | Subscribe to newsletter and get updated with upcoming trade shows, trade fairs, exhibitions and trade events worldwide. |