Comprehensive directory of trade shows, trade fairs, events & exhibitions
---
ICE USA 2019

| | | | | |
| --- | --- | --- | --- | --- |
| Show Start Date : 09 April 2019 | | Show End Date : 11 April 2019 | Frequency : Biennial | Open To : Trade Visitors |

| | | | | | |
| --- | --- | --- | --- | --- | --- |
| Venue Information : | TBA | City : | Louisville | Country : | United States |
Event Profile
ICE USA 2019 is the International Converting Exhibition dedicated to the Paper, film and Foil Industry. ICE USA 2019 to be held on 09-11 Apr 2019 at Louisville, USA. In this event you can see all the latest converting machinery and technologies on display from over 350 leading suppliers. The key decision makers from a wide range of companies that convert and process flexible, web-based materials will come together seeking innovative solutions to their specific challenges.
---
Exhibitor Product profile
Profile of exhibit based on Paper Materials, coating and laminating, drying, curing, treating, control, test and measurement, accessories, slitting, rewinding, finishing, factory management, toll coating, laminating, slitting, software, consulting and Surface Treatment.
---
Visitor Profile
ICE USA is the international meeting point for converting specialists and decision makers. It attracts predominantly managing directors, plant managers, design and production engineers, technical managers, purchasers and sales and marketing directors from all key industry sectors.
---
ORGANISER(S)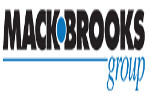 Mack Brooks Exhibitions Ltd.
Address :-Romeland House, Romeland Hill, Saint Albans – AL3 4ET (United Kingdom)
Phone : 44-1727-814400/814501
Upcoming Trade Shows In Packaging & Paper Category
Livestock Cambodia 2018
Date :
05 September 2018 - 07 September 2018
Venue :
Phnom Penh, Phnum Penh, Cambodia
Description :

Livestock Cambodia 2018, The International Livestock, Dairy, Feed and Meat Processing Exhibition & Conference for Cambodia. The show will be held on 05-07 Sept 2018 in Phnum Penh, Cambodia. The show will invite immeasurable guests likewise as exhibitors to participate and direct face to face communication with one another on the foremost recent market innovations and profitable business opportunities within the respective industry.

View Details

Gastropack Expo 2018
Date :
25 January 2018 - 28 January 2018
Venue :
Bratislava Exhibition Ground, Bratislava, Slovakia
Description :

Gastropack Expo 2018 is going to be held for a period of four days in Bratislava, Slovakia. It is one of the most comprehensive and expansive show on Packaging Materials, Machines and services. The exhibitors will get an excellent opportunity for the markets promotion in the international level who is connected with the respective sector. It will be helpful for the professionals experts to share experienced knowledge and innovative ideas in the industry.

View Details

Exposhop Bratislava 2018
Date :
25 January 2018 - 28 January 2018
Venue :
Bratislava Exhibition Ground, Bratislava, Slovakia
Description :

Exposhop Bratislava 2018 is Equipment and Technologies for Shops and Warehouses. This event to be held on 25-28 Jan 2018 in Bratislava, Slovakia. The exhibitors will find this show to participate and display their latest and advanced products and promote their business. It is an ideal platform for the leading business owners to discuss on the new trends and latest innovation in the industry.

View Details

FoodWeek Uzbekistan 2018
Date :
07 November 2018 - 09 November 2018
Venue :
Uzexpocentre, Tashkent, Uzbekistan
Description :

The 23rd Anniversary International Exhibition of Food and Drinks, Food Processing, Packaging & Agricultural Technologies in the Republic of Uzbekistan is the International Exhibition of Food and Drinks, Food Processing and Packaging Technologies. Foodweek Uzbekistan 2018 to be held on 07-09 Nov 2018 at Tashkent, Uzexpocentre. It is a great chance for food lovers to go and grab the new products from the exhibition.This exhibition will be proved very interesting for food lovers.

View Details

Pack Fair 2018
Date :
18 April 2018 - 20 April 2018
Venue :
Kiev Expo Plaza Exhibition Center, Kiev, Ukraine
Description :

Pack Fair 2018 is the right meeting place of all specialists from all branches of package industry, where the modern technologies for producing of packing materials, tare and packages, auxiliary packing means, labels and equipment for its manufacture, technologies and equipment, polygraphic packages design etc are represented. This event will be held for three consecutive days in Kiev, Ukraine. It offer the target audience the newest packaging equipment, technologies, packaging materials, finished system solutions for food and food processing industry, medicine and pharmaceutics, chemical industry and also wholesale and retail trade, warehousing and logistics etc.

View Details

View More Packaging & Paper Trade Shows



Disclaimer :

The information furnished has been collected from varied sources, and hence, is subject to change. To confirm the show schedule kindly contact the show organiser.







Trade Shows where Tradeindia participated




Organisers of Trade Shows

» Subscribe Newsletter

| | |
| --- | --- |
| | Subscribe to newsletter and get updated with upcoming trade shows, trade fairs, exhibitions and trade events worldwide. |