Comprehensive directory of trade shows, trade fairs, events & exhibitions
---
Salon Piscine & Spa 2018
| | | | | |
| --- | --- | --- | --- | --- |
| Show Start Date : 08 December 2018 | | Show End Date : 16 December 2018 | Frequency : Annual | Open To : Trade Visitors |
| | | | | | |
| --- | --- | --- | --- | --- | --- |
| Venue Information : | Paris Porte de Versailles | City : | Paris | Country : | France |
Event Profile
Salon Piscine & Spa 2018 offers French and French speaking consumers and independent hoteliers a complete range of products dedicated to pools, spas, saunas and hammams. Salon Piscine & Spa 2018 to be held on 08-16 Dec 2018. This is the Lounge Pool & Wellness in Paris, distributors and designers pool, spa, shelter, outside plant and equipment Wellness meet their customers (individuals and businesses), and accompanying in the realization of their projects.
---
Exhibitor Product profile
Exhibitor who are in pool service, spa services, concrete pools, renovation service, rehabilitation services, inflatable pools, shelter spas, pool enclosures solution, pool landscaping solutions, Classy outdoor furniture items, parasols, deckchairs, hammam therapies, popular steam service, sauna services.
---
Visitor Profile
Visitors like designers, landscaping experts and installation professionals, Manufacturers, safety equipment experts and pool maintenance companies are the target visitors on this show.
---
ORGANISER(S)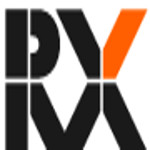 Reed Exhibitions
Address :-383 Main Avenue Norwalk, Norwalk – CT 06851 (United States)
Phone : 1-203-8405677/8404800/8405983/8405965/8405928/8405866/8405625/8405932/8405651/8409651/8405360/8405457
Upcoming Trade Shows In Business Services Category
PrevenRio 2018
Date :
08 August 2018 - 10 August 2018
Venue :
Centro de Convencoes SulAmerica, Rio de Janeiro, Brazil
Description :

PrevenRio 2018 is Occupational Health and Safety Trade Show. PrevenRio 2018 to be held on 08-10 Aug 2018. Exhibitor who are in personal protective equipment, equipment collective, contractor services, consulting health and safety at work, work clothing, uniforms, software and technical support, communication products, products signaling emergency, products and equipments of emergency, products and equipment for pre hospital care, providers removal service, hospital supplies, products and firefighting equipment, passive fire protection, fire detection and fire alarm, business training and consultancies, radio communication devices, rescue equipment at height and first aid special vehicles for fire fighting and emergency.

View Details

Hace Hotel Expo 2018
Date :
15 October 2018 - 17 October 2018
Venue :
Cairo International Convention Center , Cairo, Egypt
Description :

HACE exhibition establishes itself as a leading market forum of Hotel Supplies and Catering Equipment, Bakery, Pastry and Ice Cream equipment, Furnishing Hotel equipment, Food and Beverage and Super Market equipment, and there are also competitions which take place in the exhibition like: Egypt Food & Beverage Cup, Bakery Tec. Culinary Challenge and Inter Food Culinary Challenge. HACE is held annually under the auspices of the ministry of tourism, on an area of 20000 square meters and more than 250 Egyptian and foreign companies participate in this Event.

View Details

WTM - World Travel Market - Africa 2019
Date :
10 April 2019 - 12 April 2019
Venue :
Cape Town International Convention Center, Cape Town, South Africa
Description :

WTM - World Travel Market - Africa 2019 is travel market exhibition. The show will be continuing for the duration of three days in Cape town, South Africa. It will bring the world to Africa and promote Africa to the world. It will utilize all the knowledge, expertise and experience of RTE and WTM to ensure that all those important to the African travel industry are represented at the show.

View Details

ProcessTeknik 2018
Date :
09 October 2018 - 11 October 2018
Venue :
Svenska Massan, Gothenburg, Sweden
Description :

ProcessTeknik 2018 is Process Technology Exhibition. The show will be held on 09-11 Oct 2018 in Gothenburg, Sweden. At the show, you will get a novel probability to show their most up-to-date merchandise and new developments ahead of wide selection of attendees in the show. The show will give associate auspicious opportunities for the related industries to debate concerning new trends and latest innovation within the trade.

View Details

Belektro 2018
Date :
06 November 2018 - 08 November 2018
Venue :
Messe Berlin, Berlin, Germany
Description :

Belektro 2018 is Specialist Electrical Engineering Fair. This event will be held on 06-08 Nov 2018 in Berlin, Germany. Electricity is the key element when it comes to building services engineering. Switches, connectors and other electrical products are essential to modern applications. Networking and energy efficiency are what make systems viable for the future. Customers are demanding lower operating costs, flexibility, adaptability and time-saving solutions. Pioneering trends and market opportunities lie in the upgrading and modernization of buildings with premium systems and services. The electrical industry is taking on a leadership role with versatile solutions and high-quality functional products designed to enhance convenience, safety and efficiency. The aim is to prepare for tomorrow's challenges today.

View Details

View More Business Services Trade Shows



Disclaimer :

The information furnished has been collected from varied sources, and hence, is subject to change. To confirm the show schedule kindly contact the show organiser.







Trade Shows where Tradeindia participated




Organisers of Trade Shows

» Subscribe Newsletter

| | |
| --- | --- |
| | Subscribe to newsletter and get updated with upcoming trade shows, trade fairs, exhibitions and trade events worldwide. |