Comprehensive directory of trade shows, trade fairs, events & exhibitions
---
HIP - Hospitality Innovation Planet 2020

| | | | | |
| --- | --- | --- | --- | --- |
| Show Start Date : 24 February 2020 | | Show End Date : 26 February 2020 | Frequency : Annual | Open To : Trade Visitors |

| | | | | | |
| --- | --- | --- | --- | --- | --- |
| Venue Information : | Feria de Madrid | City : | Madrid | Country : | Spain |
Event Profile
HIP - Hospitality Innovation Planet 2020 show will be held on 24-26 Feb 2020 in Madrid, Spain. The event will provide the best opportunity for hotel and restaurant equipment players to introduce their products and innovations besides exchange of experiences and ideas leading to widened and profit oriented investment.
---
Exhibitor Product profile
More and more exhibitors of the show will exhibit their latest and advanced products and services such as kitchen, bakery, coffee lounge's and bar equipment, spas, recreation and sports, theme parks and leisure centers, catering, food technology, refrigeration, food hygiene, laundry, cleaning, management, furniture, decoration, lighting, covering, table art, architecture, infrastructure, consulting and services, food and beverages, logistics, storage, transport, technological equipment, communication, data processing, security, marketing, training and publications.
---
Visitor Profile
The show will be attended by professionals, key decision makers, buyers, suppliers, traders, distributors, manufacturers, and much more.
---
ORGANISER(S)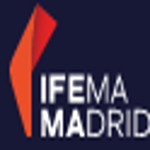 IFEMA
Address :-Feria de Madrid, Avda. del Partenón, 5 Madrid – 28042 (Spain)
Phone : 34-91-7225042 / 7223000 / 7225186
Upcoming Trade Shows In Home Supplies Category
Piscine Global 2020
Date :
17 November 2020 - 20 November 2020
Venue :
Eurexpo, Lyon, France
Description :

Piscine Global 2020 is an International Exhibition for Spas and Private Swimming Pools. This event will be held on four days in Lyon, France. It brings together manufacturers, leading innovations from the industry and their distributors/ retailers, pool and spa builders/ fitters, architects, landscape architects, specifiers, private and public authorities. With more than 600 exhibitors from 35 countries and 1167 brands represented, Piscine Global showcases the sector's most comprehensive offering to 18,000 visitors from 90 countries.

View Details

Mode Heim Handwerk 2019
Date :
09 November 2019 - 17 November 2019
Venue :
Messe Essen, Essen, Germany
Description :

Mode Heim Handwerk 2019 is The Big Consumer Fair for the Whole Family. The show will be continuing for the duration of nine days in Essen, Germany. The show will attract more and more exhibitors as well visitors to participate and direct connect and interact with one other on the most recent market and lucrative business opportunities in the respective field and explore and expand their business in the global market.

View Details

HKTDC Hong Kong Optical Fair 2019
Date :
06 November 2019 - 08 November 2019
Venue :
Hong Kong Convention and Exhibition Centre, Hong Kong, Hong Kong S.A.R.
Description :

With the strong possibility of more and more buyers, HKTDC Hong Kong Optical Fair 2019 takes place at the Hong Kong Convention and Exhibition Centre from 06-08 November 2019 deliver great opportunities to optical industry players. Attendance records are regularly broken for this stellar event, which delivered more and more buyers from different countries and regions to more exhibitors in the 2018 fair.

View Details

Finnish Craft and Design Fair 2019
Date :
15 November 2019 - 17 November 2019
Venue :
Tampere Exhibition and Sports Centre TESC, Tampere, Finland
Description :

Finnish Craft and Design Fair 2019 is Europe's largest fair event of the handicrafts and applied arts industry, attracting more and more fair guests to Tampere. The most anticipated handicrafts fair will be held at the Tampere Exhibition and Sports Centre from 15-17 November 2019 for the 22nd time. The fair will attract more and more visitors as well exhibitors to participate and direct conversation with each other to make advanced its in the global markets.

View Details

JIS - Jewelers International Showcase - Las Vegas 2019
Date :
30 May 2019 - 03 June 2019
Venue :
TBA, Las Vegas, United States
Description :

JIS - Jewelers International Showcase - Las Vegas 2019 is one of the most popular show on jewelry industry. The show will be held on 30 May to 03 June 2019 in Las Vegas, United States of America. All products and services exhibited at the JIS Shows must be within the profile of those purchased by Retail Jewelry Firms or Wholesalers of finished Jewelry. The Show's product range covers all price points from the highest Exotic Designer Lines and Trend Setters to everyday popular inventory items. Most items tend towards the middle and higher price points but there is something for every trade member's inventory including competitively priced Jewelry as well.

View Details

View More Home Supplies Trade Shows



Disclaimer :

The information furnished has been collected from varied sources, and hence, is subject to change. To confirm the show schedule kindly contact the show organiser.







Trade Shows where Tradeindia participated




Organisers of Trade Shows

» Subscribe Newsletter

| | |
| --- | --- |
| | Subscribe to newsletter and get updated with upcoming trade shows, trade fairs, exhibitions and trade events worldwide. |