Comprehensive directory of trade shows, trade fairs, events & exhibitions
---
Elmia Polymer 2020

| | | | | |
| --- | --- | --- | --- | --- |
| Show Start Date : 12 May 2020 | | Show End Date : 15 May 2020 | Frequency : Biennial | Open To : Trade Visitors |

| | | | | | |
| --- | --- | --- | --- | --- | --- |
| Venue Information : | Elmia in Jonkoping | City : | Jonkoping | Country : | Sweden |
Event Profile
Elmia Polymer is Scandinavia's largest trade fair focusing exclusively on the plastics and rubber industry. The fair, which is organised at the heart of the market, offers a high-class selection in the fields of injection moulding, extrusion and compounding. Elmia Polymer 2020 is going to held on 12-15 May 2020 at Elmia in Jonkoping, Sweden.
---
Exhibitor Product profile
Elmia Polymer is an extremely effective way of doing business with the industry, and a crucial forum for showing the importance of plastic and rubber in day-to-day life. When it comes to raw materials, processing machines, peripheral equipment and automation solutions, Elmia Polymer is an invaluable source of inspiration and ideas, and a trend barometer with a unique, personal, relaxed atmosphere.
---
ORGANISER(S)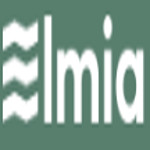 Elmia AB
Address :-P.O. Box 6066, Elmiavagen 15, Jonkoping – 55454 (Sweden)
Phone : 46-36-152000/152215
Upcoming Trade Shows In Plastics & Products Category
Houseware Expo Autumn 2019
Date :
17 September 2019 - 20 September 2019
Venue :
Gostiny Dvor Exhibition Complex, Moscow, Russia
Description :

Houseware Expo Autumn 2019 is an International Specialized Trade fair of tableware, houseware & kitchenware. This event will take place in Moscow, Russia. Houseware Expo Autumn 2019 will be held on 17-20 Sept 2019. The show will attract more and more exhibitors as well as visitors to participate and direct connect and interact with each other on the most recent market opportunities and latest innovative ideas and expand and explore their business in the global market.

View Details

ToolFair London 2019
Date :
30 January 2019 - 31 January 2019
Venue :
Alexandra Palace, London, United Kingdom
Description :

ToolFair London 2019 will be held for a period of two days in London, United Kingdom. It is one of the most comprehensive and expansive show on the multiples sectors. The show will attract more and more exhibitors as well as visitors to participate in the show and direct connect and interact with each other on the most recent market innovations and lucrative business in the related field and it also brings together professionals and industry experts to share valuable information knowledge and innovative ideas to make advanced this sector in the global market.

View Details

Taipei Int'l Packaging Industry Show 2019
Date :
19 June 2019 - 22 June 2019
Venue :
Taipei World Trade Center, Taipei, Taiwan
Description :

Taipei Int'l Packaging Industry Show 2019 is packaging exhibition. Taipei Int'l Packaging Industry Show 2019 to be held on 19-22 June 2019. The show will attract variant guests also as exhibitors to participate and direct discussion with one another on the foremost recent market innovations and remunerative business opportunities within the individual field.

View Details

Shop & Store Vietnam 2019
Date :
27 March 2019 - 29 March 2019
Venue :
Saigon Exhibition & Convention Center (SECC), Ho Chi Minh City, Vietnam
Description :

The 1st shop and store solution event for retail and franchise opportunities in fast growing market in VIETNAM. Shop & Store Vietnam 2019 is a leading international CONFEX event for franchise and retailing community in Vietnam which perfectly combines conference and exhibition together to inspire both local and overseas participants from Singapore, Taiwan, Japan, etc. and make their dreams of being business owners come true.

View Details

Taipei International Packaging Industry Show 2019
Date :
19 June 2019 - 22 June 2019
Venue :
Taipei Nangang Exhibition Center, Hall 1, Taipei, Taiwan
Description :

Taipei International Packaging Industry Show 2019 is one of the best event in packaging exhibition. Taipei International Packaging Industry Show 2019 is going to be held on 19-22 June 2019. Exhibitor who are in packaging machinery & materials, packaging plant systems, filling machinery, sealing machinery, weighing machinery, printing machinery, food & pharmaceuticals packaging machinery, shrink packaging machines, bag making machinery, material control equipment, vacuum packaging machines, conveyors, warehouse, logistics, paper & cardboard containers, tapes and plastic film and pallets are going to exhibit in this show. The event where you can find the all packaging related product and equipment.

View Details

View More Plastics & Products Trade Shows



Disclaimer :

The information furnished has been collected from varied sources, and hence, is subject to change. To confirm the show schedule kindly contact the show organiser.







Trade Shows where Tradeindia participated




Organisers of Trade Shows

» Subscribe Newsletter

| | |
| --- | --- |
| | Subscribe to newsletter and get updated with upcoming trade shows, trade fairs, exhibitions and trade events worldwide. |