Comprehensive directory of trade shows, trade fairs, events & exhibitions
---
Gifts & Home - China (Shenzhen) International Gift And Home Product Fair 2019

| | | | | |
| --- | --- | --- | --- | --- |
| Show Start Date : 25 April 2019 | | Show End Date : 28 April 2019 | Frequency : Annual | Open To : Trade Visitors |

| | | | | | |
| --- | --- | --- | --- | --- | --- |
| Venue Information : | Shenzhen Convention & Exhibition Center | City : | Shenzhen | Country : | China |
Event Profile
The 27th China (Shenzhen) International Gift And Home Product Fair is the largest trade show of its kind in Mainland China. Held in Shenzhen during the best buying seasons in April and October every year, the fair offers the widest selection of business gifts, premiums and consumer products, and attracts tens of thousands of buyers from across the country. They include distributors, agents, premium houses, department stores and large corporate end users. The event is going to held on 25-28 April 2019 at Shenzhen Convention & Exhibition Center, Shenzhen, China.
---
Exhibitor Product profile
The show will exhibits product such as arts & crafts, electronic appliances, ceramics, glassware, plastics, decorations, vapor, original design, stationery, toys, household products, towel, suitcase& leatherwear, electronic appliances, kitchenware, home textiles, hardware, sports & leisure products.
---
Visitor Profile
Visitors like Agents, distributors, independent retailers, wholesalers, manufacturers, corporate buyers, end-users, department stores, chain stores are the target visitors on this show.
---
ORGANISER(S)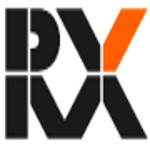 Reed Huabo Exhibitions (Shenzhen) Co., Ltd.,
Address :-Room 1801, Shenzhen International Chamber of Commerce Tower, Fuhua 3rd Road, Shenzhen – 518048 (China)
Phone : 86-755-33324215
Upcoming Trade Shows In Apparel & Fashion Category
MotroOcasion 2019
Date :
08 November 2019 - 10 November 2019
Venue :
Palacio de Ferias y Congresos de, Malaga, Spain
Description :

MotroOcasion 2019 new appointment marks the goal of making available to the public the wide range of offerings in different categories: road, scooters, mopeds, raid, mini-cars or electric models in the motorcycle sector, and road, track, mountain bike, downhill, BMX or Electric, among others, in that of bicycles.

View Details

Hochzeitstage Hannover 2020
Date :
04 January 2020 - 05 January 2020
Venue :
Hannover Congress Centrum (HCC), Hannover, Germany
Description :

Hochzeitstage Hannover 2020 is a comprehensive exhibition which is related to wedding products and services. The fair will be continuing for the duration of two day in Hannover, Germany. This fair is going to be held on 04-05 Jan 2020 at Hannover Congress Centrum, Hannover. This is best platform to promote their business related to wedding sectors and to discuss on new trends and perspective idea. This is one of the best fair of its kind. If you will engage soon, then this show is just for you. This is the best place for all wedding shopping under one roof.

View Details

ABC Salon 2020
Date :
01 March 2020 - 02 March 2020
Venue :
MOC Munchen, Munchen, Germany
Description :

ABC Salon 2020 is Order Days for Evening, Bridal and Cocktail Fashion. This event will be held for two consecutive days in Munchen, Germany. The show will attract more and more visitors as well as exhibitors to participate and direct conversation with each other on the most recent market innovation and lucrative business opportunity in the respective field.

View Details

China International Baby Articles Fair 2019
Date :
16 October 2019 - 18 October 2019
Venue :
Shanghai New International Expo Centre, Shanghai, China
Description :

China International Baby Articles Fair 2019 which is expected to be the most influential international baby products trade show in mainland China, is organized by China Toy and Juvenile Association and will take place at Shanghai New International Expo Centre during October 16-18, 2019. China Kids Expo is jointly hosted by China Toy & Juvenile Products Association the sole national association in the Toys and Juvenile Product industry in China, and Koelnmesse, German - based international trade fair organizer. This expo and its concurrent events together, will be expanded to 10 exhibition halls, 120,000 sqm exhibition area, expected to accommodate 1,300 exhibitors in total.

View Details

VIP Record Fairs Norwich - Nov 2019
Date :
23 November 2019 - 23 November 2019
Venue :
TBA, Norwich, United Kingdom
Description :

VIP Record Fairs Norwich - Nov 2019 event will make the best degree to add overall creators and merchants along the edge of regional brokers and purchasers. The diverse introduction yearnings to lift the bar inside the articles and offerings available allowing watchers to recognize new thing upgrades, to find new organizations, be a piece of with new dealers and wholesalers and look at thing feasible determinations.

View Details

View More Apparel & Fashion Trade Shows



Disclaimer :

The information furnished has been collected from varied sources, and hence, is subject to change. To confirm the show schedule kindly contact the show organiser.







Trade Shows where Tradeindia participated




Organisers of Trade Shows

» Subscribe Newsletter

| | |
| --- | --- |
| | Subscribe to newsletter and get updated with upcoming trade shows, trade fairs, exhibitions and trade events worldwide. |