Comprehensive directory of trade shows, trade fairs, events & exhibitions
---
Veteco Madrid 2018

| | | | | |
| --- | --- | --- | --- | --- |
| Show Start Date : 13 November 2018 | | Show End Date : 16 November 2018 | Frequency : Biennial | Open To : Trade Visitors |

| | | | | | |
| --- | --- | --- | --- | --- | --- |
| Venue Information : | Feria de Madrid | City : | Madrid | Country : | Spain |
Event Profile
Veteco Madrid 2018 is an International Window, Curtain Walls and Structural Glass Trade Show. The show will be held for a period of four days in Madrid, Spain. It brings together all business and industry needs and perspectives, and, through an intensive publicity campaign and activities, to strengthen the message of increasing awareness and presenting to the end user the opportunities, advantages and solutions provided by efficient building and renovating.
---
Exhibitor Product profile
Profile of exhibit based on Windows, steel, aluminum, wood, PVC, Ceilings and sunroofs, Curtain walls, Light facades, structural glass and curtain walls, Glass, Machinery, aluminum, wood, PVC and glass, Tools and accessories, Automated Products, Coverings, Blinds shutters and awnings, Doors, commercial, industrial and garage, Silicone, sealers and joints.
---
Visitor Profile
Visitors like Architects, Architectural firms, Surveyors, Interior designers, Decorators, Builders, Real estate, Promoters and much more.
---
ORGANISER(S)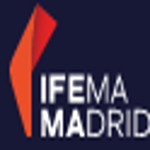 IFEMA
Address :-Feria de Madrid, Avda. del Partenón, 5 Madrid – 28042 (Spain)
Phone : 34-91-7225042 / 7223000 / 7225186
Upcoming Trade Shows In Construction & Real Estate Category
Indobuildtech - Indonesia Building Technology Jakarta 2018
Date :
02 May 2018 - 06 May 2018
Venue :
Indonesian Convention Exhibition (ICE) , Jakarta, Indonesia
Description :

Indobuildtech - Indonesia Building Technology Jakarta 2018 is one of the most prestigious show for building materials and technologies. The main motive of the show is to bring forward the recent developments within the fields of construction activities. The exhibitors of the show will display their most up-to-date prodIndobuildtech - Indonesia Building Technology Jakarta 2016uct and new developments ahead of a good vary of attendees who is participate within the show.

View Details

Capital Home Show 2018
Date :
21 September 2018 - 23 September 2019
Venue :
Dulles Expo Center , Chantilly, United States
Description :

Capital Home Show 2018 will attract more and more exhibitors to display their advanced and latest product which is related to home and remodeling products. It is one of the biggest home products show. This event will be held for three consecutive days. It is dedicated to the home improvement industry, featuring the leading contractors and top products and service providers for improving the home. The Show targets project-minded consumers who are seeking to enhance their homes and lifestyles.

View Details

Buildexpo Tabriz 2018
Date :
19 May 2018 - 22 May 2018
Venue :
Tabriz International Fairground, Tabriz, Iran
Description :

Buildexpo Tabriz 2018 is the 23rd international building material, construction machinery and equipment trade fair of Iran. This show will attract specialized and focused audiences who will have the opportunity to meet with industry professionals and key market regulators. It will provide you with an opportunity to meet new and existing customers actively looking for new suppliers.

View Details

San Antonio Home & Garden Show 2018
Date :
14 September 2018 - 16 September 2018
Venue :
TBA, San Antonio, United States
Description :

San Antonio Home & Garden Show 2018 will be taken place during 14-16 September 2018 at San Antonio. Meet with industry professionals who have extensive knowledge related to all your upcoming home improvement projects. Get a chance to participate in hands-on experiences through our workshops. Learn about all the latest products for your home and family.

View Details

Country & House Expo Novosibirsk 2018
Date :
19 April 2018 - 22 April 2018
Venue :
IEC Novosibirsk Expo Centre, Novosibirsk, Russia
Description :

Country & House Expo Novosibirsk 2018 is a fair for country house construction and landscaping. This exhibition is communication and information platform in the industry and offers the exhibiting companies the opportunity to present to an audience of experts here. Visitors can find in depth and comprehensive information here about the latest developments, trends, products and services in various fields.

View Details

View More Construction & Real Estate Trade Shows



Disclaimer :

The information furnished has been collected from varied sources, and hence, is subject to change. To confirm the show schedule kindly contact the show organiser.







Trade Shows where Tradeindia participated




Organisers of Trade Shows

» Subscribe Newsletter

| | |
| --- | --- |
| | Subscribe to newsletter and get updated with upcoming trade shows, trade fairs, exhibitions and trade events worldwide. |