Comprehensive directory of trade shows, trade fairs, events & exhibitions
---
Aluminium Dusseldorf 2018

| | | | | |
| --- | --- | --- | --- | --- |
| Show Start Date : 09 October 2018 | | Show End Date : 11 October 2018 | Frequency : Biennial | Open To : Trade Visitors |

| | | | | | |
| --- | --- | --- | --- | --- | --- |
| Venue Information : | Messe Dusseldorf | City : | Dusseldorf | Country : | Germany |
Event Profile
ALUMINIUM is the world's leading trade show and B2B-platform for the aluminium industry and its important application area. Here meets the Who-is-who of the industry. It brings together producers, manufacturers, processors and suppliers and also end-consumers along the whole supply chain, that means from raw material along semi-finished up to finished products. Aluminium Dusseldorf 2018 is World Trade Fair of the Aluminum Industry and Conference. Aluminium Dusseldorf 2018 to be held on 09-11 Oct 2018 is going to be held on Messe Dusseldorf, Germany.
---
Exhibitor Product profile
Exhibitor product profile based on Aluminium raw materials, primary metal products, semi-finished products, castings, extruded profiles, surface treatment & joining technology, Plant, machinery & accessories for Aluminium manufacturing and processing, light-metals trade & recycling, consultancy, industry experts, information & media and Aluminium finished products
---
Visitor Profile
ALUMINIUM is the international meeting place for producers, processors, suppliers of technologies, buyers, designers and engineers from the entire aluminium industry. Visitors like automotive (cars, commercial vehicles), transport (railway, ship and aircraft building), engineering, electrics and electronics, building and construction, packaging and consumer durables.
---
ORGANISER(S)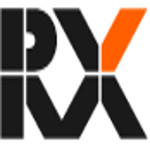 Reed Exhibitions Deutschland GmbH
Address :-Volklinger Str. 4, Dusseldorf – 40219 (Germany)
Phone : 49-211-90191307/90191264
Upcoming Trade Shows In Mineral & Metals Category
Ankiros 2018
Date :
25 October 2018 - 27 October 2018
Venue :
Tuyap Fair Convention and Congress Center , Istanbul, Turkey
Description :

Ankiros 2018 is International Iron-Steel and Foundry Technology, Machinery and Products Trade Fair. Ankiros 2018 to be held on 25-27 October 2018 at Tuyap Fair Convention and Congress Center, Istanbul, Turkey. Ankiros 2018 will be the only strongest global meeting platform to reach out Asia, Europe, Middle East as well as Turkey market where industry buyers, investors and professionals from these regions meet.

View Details

The Munich Show - Mineralientage Munchen 2018
Date :
26 October 2018 - 28 October 2018
Venue :
Messe Munchen, Munich, Germany
Description :

The Munich Show - Mineralientage Munchen 2018 is World of Minerals, Gems, Jewelery and Fossils. The Munich Show - Mineralientage Munchen 2018 to be held on 26-28 Oct 2018. In four modern exhibition halls to expect the leading industry platform in Europe and one of the most important shows worldwide for Minerals, Fossils, Gems & Jewellery. Take advantage of these excellent conditions to promote its goods and cultivate promising business contacts and establish.

View Details

Swissbau Basel 2020
Date :
14 January 2020 - 18 January 2020
Venue :
Messe Basel, Basel, Switzerland
Description :

Swissbau Basel 2020 is one of the largest construction and real estate tradeshows in Europe. It is one of the largest construction and real estate tradeshows in Europe. Every two years more and more exhibitors from different countries present an intriguing showcase to the more and more professional visitors — representing the areas of planning and investment, the real estate sector, construction industry, trade, education and research — and people with a general interest in building.

View Details

BudEXPO Autumn 2018
Date :
03 October 2018 - 06 October 2018
Venue :
Ukraine Sports Palace, Lviv, Ukraine
Description :

BudEXPO Autumn 2018 is the International Building and Construction Industry Exhibition. The show will be held for a period of four days in L'viv, Ukraine. This show will build a bridge between the exhibitors and the visitors where both the parties will get to interact with each other and the exhibiting companies will get to reach out to new customers and get into business dealings.

View Details

EMAF Porto 2018
Date :
21 November 2018 - 24 November 2018
Venue :
Exponor Feira International do Porto, Porto, Portugal
Description :

EMAF Porto 2018 is the International Exhibition of Machine Tools and Accessories. The show will be held on 21-24 Nov 2018 in Porto, Portugal. The most diverse industrial areas are present in this event of international reference, from machine tools, industrial maintenance and robotics, to automation instrumentation, industrial control and applied informatics, and others.

View Details

View More Mineral & Metals Trade Shows



Disclaimer :

The information furnished has been collected from varied sources, and hence, is subject to change. To confirm the show schedule kindly contact the show organiser.







Trade Shows where Tradeindia participated




Organisers of Trade Shows

» Subscribe Newsletter

| | |
| --- | --- |
| | Subscribe to newsletter and get updated with upcoming trade shows, trade fairs, exhibitions and trade events worldwide. |