Comprehensive directory of trade shows, trade fairs, events & exhibitions
---
Ecological Office & Ecological Factory Expo 2019

| | | | | |
| --- | --- | --- | --- | --- |
| Show Start Date : 29 May 2019 | | Show End Date : 31 May 2019 | Frequency : Annual | Open To : Trade Visitors |

| | | | | | |
| --- | --- | --- | --- | --- | --- |
| Venue Information : | Tokyo Big Sight | City : | Tokyo | Country : | Japan |
Event Profile
Ecological Office & Ecological Factory Expo 2019 is a professional exhibition of energy-saving and power-saving measures. All energy-saving products of office buildings and factories for exhibitors under one roof. Person of affairs, facilities management and the environment of the company with the challenge from across the country attended, active negotiations such as the introduction of consultation and comparison of products and exhibitors will be held. It will be a place of great sales expansion and new business development, please also exhibited at your company by all means.
---
Exhibitor Product profile
More and more exhibitors of the show will exhibit their latest and advanced products and services such as Energy-saving Lighting / Air Conditioner / Building Material, Roof & Wall Greening, Energy Management System, Solar Power Generation, Rechargeable Battery, Paperless Solution, Recycling Service and Energy-saving Consulting.
---
Visitor Profile
Executives and Professionals from General Affairs, Facility Management and IT Dept. of Building Management, Design Office, General Constructor, Government/Public Office, School, Hospital and much more.
---
ORGANISER(S)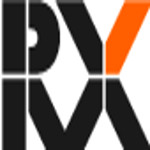 Reed Exhibitions Japan Ltd.
Address :-18F Shinjuku-Nomura Bldg., 1-26-2 Nishishinjuku, Shinjuku-ku, Tokyo – 163-0570 (Japan)
Phone : 81-3-33498501/33498502/33498519
Upcoming Trade Shows In Energy & Power Category
METS - Marine Equipment Trade Show 2019
Date :
19 November 2019 - 21 November 2019
Venue :
Amsterdam RAI Convention Centre, Amsterdam, Netherlands The
Description :

METS - Marine Equipment Trade Show 2019 is one of the largest and most prestigious shows on the marine leisure industry. The show will be held on 19-21 Nov 2019 in Amsterdam, Netherlands. It will provide you with an opportunity to meet new and existing customers actively looking for new suppliers, or looking to assess the current progress of existing projects.

View Details

Oil and Gas. Chemistry 2019
Date :
22 October 2019 - 25 October 2019
Venue :
Permskaya Yarmarka Exhibition Center, Perm, Russia
Description :

Oil and Gas. Chemistry 2019 is one of the largest Exhibition of modern technologies and equipment for oil, gas and chemical industries. The show will be continuing for the duration of four days in Perm, Russia. It promotes modern technologies and equipment, as well as designed to help participants expand business contacts, strengthen mutually beneficial cooperation, promote the development of scientific and technical potential of enterprises.

View Details

Oil & Gas 2019
Date :
22 October 2019 - 24 October 2019
Venue :
International Exhibition Center (IEC), Kiev, Ukraine
Description :

The 22nd International Trade Fair of oil and gas industry Oil & Gas is the most important event of the industry in Ukraine and one of the largest Forums of oil and gas industry in Eastern Europe. There are well known European companies exhibited here, as well as the leading enterprises of Ukraine. The Forum is unique communication platform where the wide range of issues connected with oil and gas industry is discussed. The opening ceremony of Oil and Gas Forum is always visited by the representatives of branch ministries and authorities, diplomats and representatives of foreign embassies in Ukraine.

View Details

North Texas Facilities Expo 2019
Date :
25 September 2019 - 26 September 2019
Venue :
Arlington Convention Center, Arlington, United States
Description :

North Texas Facilities Expo 2019 will be held for a period of two days in Arlington, United States of America. Facilities Expo consists of five regional broad based facilities events with an emphasis on green buildings. Each facilities event offers products that will save you money immediately, information on current industry trends and answers to your toughest challenges in the workplace.

View Details

Belektro 2020
Date :
03 November 2020 - 05 November 2020
Venue :
Messe Berlin, Berlin, Germany
Description :

Belektro 2020 is Specialist Electrical Engineering Fair. This event will be held on 03-05 Nov 2020 in Berlin, Germany. Electricity is the key element when it comes to building services engineering. Switches, connectors and other electrical products are essential to modern applications. Networking and energy efficiency are what make systems viable for the future. Customers are demanding lower operating costs, flexibility, adaptability and time-saving solutions. Pioneering trends and market opportunities lie in the upgrading and modernization of buildings with premium systems and services. The electrical industry is taking on a leadership role with versatile solutions and high-quality functional products designed to enhance convenience, safety and efficiency. The aim is to prepare for tomorrow's challenges today.

View Details

View More Energy & Power Trade Shows



Disclaimer :

The information furnished has been collected from varied sources, and hence, is subject to change. To confirm the show schedule kindly contact the show organiser.







Trade Shows where Tradeindia participated




Organisers of Trade Shows

» Subscribe Newsletter

| | |
| --- | --- |
| | Subscribe to newsletter and get updated with upcoming trade shows, trade fairs, exhibitions and trade events worldwide. |