What are Base Oils?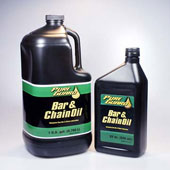 Base oil is the basic building block of a lubricant. Base oils, also known as lubricant base oils, are a complex mixture of paraffinic, aromatic and napthenic hydrocarbons with molecular weights ranging from medium to high values, which produce oils with desirable viscosities, densities and distillation curves.
The quality of base oils is determined by their olefinic, nitrogenated and sulfured compound contents. This is determined by the refining process which it undergoes in its cleaning and removing of impurities. In order to meet composition specifications, these oils are submitted to the hydrotreatment (HDT) process before addition of other compounds for commercial production. This process is characterized by the use of operational conditions of low or medium severity so that aromatic distribution is not seriously affected and sulfur compounds are not completely removed.
Base oils are generally fully saturated and extremely pure, with very low volatility and high viscosity index. The proportions of different hydrocarbon components determine the characteristics of the base oils. Viscosity is a measure of the base oil's ability to not thicken at low temperatures and not thin out at high temperatures.
Base oils may be refined, re-refined, recycled, or reusable.
Base oils are produced using an advanced hydrocracking and hydroisomerization process.
Brief History of Base Oils
Lubrication technology evolved slowly from ancient times

Naturally occurring petroleum distillates were used as lubrication

In the 1950s, solvent-refining technology emerged with its improved lubricant properties

In the 1970s and 1980s, hydroprocessing technologies, especially hydrocracking, allowed the manufacture of Group II base oils

Group II base oils were recognized as a separate API category in 1993 due to their positive differentiation over previous stocks

Hydroisomerization processes were developed, which converted wax to very high-quality base oil. Modern hydroisomerization technologies became widely popular after 1993. An abundant supply of Group II oils, having exceptional stability and low-temperature performance. This type of technology is now used to make almost half of all base oils in North America

Today Group III base oils are manufactured using modern hydroisomerization. These oils provide equivalent performance to traditional PAO-based (Group IV) synthetic oils for most products and can be manufactured in volumes and at price points unachievable by PAO.
Types of Base Oils
There are two primary types of base oils as follows:

• Mineral base oils
• Synthetic base oils.
Mineral oils are by-products of refined crude oil. Refining helps reduce impurities but leaves molecules of all shapes and sizes.
Synthetic oils are man-made compounds the molecules of which are all of the same size and shape. Synthetic oil has less friction and performs better than mineral oils. Here are the common synthetic oils:
Polyalpha-olefin (PAO)

Synthetic esters

Polyalkylene glycols (PAG)

Phosphate esters

Alkylated naphthalenes (AN)

Silicate esters

Ionic fluids.
Characteristics
High viscosity index

Very low volatility

Excellent cold temperature properties

Oxidation properties

Thermal stability

Fully saturated

Colorless

Exceptional chemical purity.
Advantages
Maximizes the performance of lubricants

Lower engine oil additive treat cost significantly

Provides a net formulation cost advantage without sacrificing premier performance

Ideal in applications requiring longer service life under high temperature operating conditions

Logical choice for the next generations of premium engine oils

Solution for the most demanding lubricant formulations

Improve the performance of finished engine oils and other lubricants

Free of impurities

Helps cut lubricant consumption

Provide fuel economy benefits

Improved equipment protection and extended lubricant life

Premium performance

Ideal base stock for meeting the most stringent new engine oil specifications.
The Manufacturing Process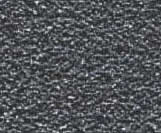 Base oils are made, generally in a refinery, by a number of processes, basically distillation. Distillation under atmospheric pressure removes the gasoline and distillate fuel components, leaving a long residue containing the lube oil and the asphalt. Further distillation under vacuum yields neutral distillates overhead and an asphalt residue. Simple treatment with sulphuric acid, line and clay refines into the final product.
For a more refined base oil, the coloured, unstable and low VI components are removed. Finally, wax is removed by dissolving the oil into methyl-ethyl ketone (MEK) and chilling and filtering to yield oils with pour points in the -10 to -20o C range. The oils may be "finished" with hydrogen to remove sulphur, nitrogen and colour bodies.
The major manufacturing process involved is enumerated below:
Feedstock is separated into distillates and vacuum gas oils

Waxy vacuum gas oil molecules flow to the hydrocracker to begin conversion

Hydrogen is introduced to saturate the molecules and remove impurities such as nitrogen, sulfur, oxygen and heavy metals

Hydrocracking, under conditions of extreme temperature and pressure in the presence of a catalyst, converts aromatic molecules into saturated paraffins

The altered stock turns noticeably lighter in color due to the absence of impurities

Long waxy paraffin molecules are restructured into shorter, branched isoparaffins that resist gelling and improve low temperature pumpability

Hydrogen is introduced again to remove any remaining aromatics and impurities, enhancing the oxidation and thermal stability

The end product becomes a colorless oil, i.e. base oil.
Processing Costs



The processing cost of base oils is determined by the following factors:

High value of product and raw material

Mandatory compliance with the product oil composition requirements

The use of an expensive reactant (hydrogen)

Operation at high temperatures and pressures

Investment in compressors and specific heterogeneous catalysts.
General Processing Operation
The operational conditions of base oils is based on varied parameters. An optimum process include the following:
Composition to a complex structure

Reactive process involving heterogeneous catalytic reaction networks

Adiabatical operation of the industrial reactor in various hydrogenation stages, under medium and high pressure conditions, multiple hydrogen feeds and with liquid and vapor phases in constant equilibrium

The overall process including, in addition to the reactor, etc.

Peripheral structures for feed preheating, heat recovery, compression and hydrogen recycling.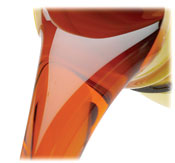 Categories of Base Oils
The API (American Petroleum Institute) has defined five specific categories of base oils by the quality of their viscosity index as follows:
Group I - Solvent Freezing:
They are the least refined containing a mix of different hydrocarbon chains used in less demanding applications
Group II - Hydro Processing and Refining:
They have good lubricating properties and are very common in mineral based motor oils
Group III - Hydro Processing and Refining:
These are subject to the highest level of mineral oil refining and offer good performance in a wide range of attributes and stability. They are commonly used with additives in the blending product lines

Group IV - Chemical Reactions:
They are chemically engineered synthetic base stocks, which offer excellent performance in lubricating properties and stable chemical compositions
Group V - Ester Synthetic Base Oils:
They are chemically engineered synthetic base stocks. They are rarely used due to their high cost and inability to mix readily with gasoline and some other oils.
All the above mentioned five groups are available in the market and are used for varied purposes.
Future Trends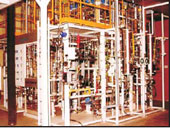 The trend in the future is directed towards lubricants and base oils with even higher purity, lower volatility and longer life. The molecular structure of base oils will be designed to provide higher lubrication performance.
A new base oil feedstock is natural gas. A new type of ultra performance Group III base oil from wax derived from natural gas will hit the market. The plants making these super-synthetic base oils will employ the latest hydroprocessing technology.