What is Animal Fodder (Chara) ?
In agriculture, fodder or animal feed is any foodstuff that is used to feed domesticated livestock, including cattle, goats, sheep, horses, chickens and pigs. Most animal feed is made from plants but some fodder is of animal origin.

Common Plants for Fodder
Grass

Wheat

Millet

Fescue

Soybeans

Oats

Barley

Maize (corn)

Alfalfa (lucerne)

Sorghum

Clover

Brassicas

Birdsfoot Trefoil.
Advantages of Using Animal Fodder
Improves feed conversation ratio

Reduces production cost for milk and meat

Increases feed palatability

Improves immune function

It has antimicrobial, health, and biogenic properties

Enhances reproduction

Improves animal growth efficiency.
Types of Animal Fodder
Hay

Silage

Stover and Straw

Oil Cake

Press Cake

Compound Feed and Premixes, (Pellets or Nuts)

Yeast Extract and Oligo Saccharides

Native Green Grass

Bran

Concentrate Mix

Groundnut Cake

Cottonseed Cake

Safflower Cake

Green Maize

Green Sorghum

Horse Gram

Local Concentrates.
Hydroponically Grown Fodder
The cultivation of plants by placing the roots in liquid nutrient solutions rather than in soil, i.e. soilless growth of plants, is called hydrponics. Some types of fodder may be effectively grown in a hydroponic environment. Growing fodder in such an environment can greatly increase the value of the grain. For example, 1 tonne of oats can be converted to 7 tonnes of fodder in less than two weeks.
With agricultural advancement, farmers are able to derive a whole lot of benefits today. They choose animal fodder and feeds according to the species used, method of feeding, types of animals to be fed and the benefits derived.
AIV Fodder
Unlike India, in the northern latitudes, useful domestic animals in winter are fed with preserved fodder, generally hay. But hay alone is insufficient to keep the animals in perfect condition. To be able to produce good quality milk in sufficient quantity, especially in winters, the cattle needs concentrated fodder. In most cases, they are fed on oil cakes imported from warmer countries.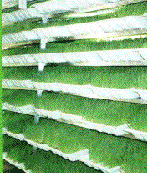 Artturi Virtanen, a farmer and a scientist from Finland discovered AIV fodder, a kind of silage. It is a unique method of preserving animal fodder, which has qualified him for the Nobel Prize for Chemistry in 1945. The AIV liquid is added to the green fodder to improve the storage, especially during long winters. The process includes adding a dilute hydrochloric or sulfuric acid to newly stored grain. Increased acidity stops harmful fermentation and this has no adverse effect on the nutritive value of the fodder or the animals it is fed to.
In his attempts to improve the availability of feeding stuffs in Finland, Virtanen also founded on purely theoretical data his method of preserving green fodder, a method which avoids protein loss and minimizes vitamin loss. To preserve fodder, Virtanen used hydrochloric acid with the addition of sulphuric acid in limiting degrees within which the acidity is kept in order to achieve the required result.
Products Related to Animal Fodder
Herbal Veterinary Medicines

Veterinary Medicines

Mineral Mixture

Feed Supplements for Cattle/Poultry & Fisheries

Compound Feeds

Supreme Soya Poultry Emulsifier for Poultry Feed

Supreme Soya Lecithin Food Grade GMO Free

Soya Lecithin

Supreme Soya Lecithin Cattle Feed Grade

Avitone C Liquid

Avical Liquid

Grow Up Liquid

Poultry Supplements

Corn Gluten Meal

Fish Meal

Rice Protein Powder

Animal Fodder Vegetables

Pet Foods

Aquatic Feeds

Aquarium Fish Foods

Shrim Feeds

Feed Additives

Betaine

Phytase

Acid Protease

Enzyme Products

Feed Barley

Poultry Equipments

Soya Protein Powder

Porcine Hemoglobin Powder

Soya Protein Concentrate (Feed Grade)

Pulses Husk

Soybean Meal

Monosodium Glutamate Protein.
Fish Meal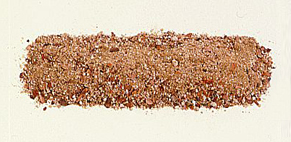 Fish meal, also called 'fishmeal', is a brown powder or cake obtained by pressing the whole fish or fish trimmings after removing the fish oil. It consists of the waste from fisheries after the human-consumable material is removed, or from whole fish which are not suitable for human consumption. Fish meal is used as a high-protein supplement in the feed for livestock and is also usable as pet food.
The main 'fish meal' producing countries are Peru, Chile, China, Thailand, USA, Japan and Denmark, with worldwide production figuring about 6.3 million tonnes annually.
Veterinary Medicines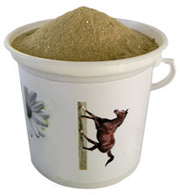 The protection of animals, animal health and monitoring the spread of their disease has been an important subject for veterinarians. Thus was discovered a number of medicines for the overall well-being of animals. Veterinary medicine is the application of medical, diagnostic, and therapeutic principles to domestic, exotic, wildlife, and production animals. Infectious disease related to animals can also affect human beings, hence it is very necessary to medicate and treat the ailing animals.
Veterinary medicine is an old science, and in recent years, it has expanded because of the availability of advanced diagnostic and therapeutic techniques for most species and also with the booming animal husbandry market. Few of the advanced medical, dental, and surgical care for animals include insulin injections, root canals, hip replacements, cataract extractions, and pacemakers.
Specialization in veterinary medicine has become more common in recent years. Veterinarians assist in ensuring the quality, quantity, and security of food supplies by working to maintain the health of livestock and inspecting the meat itself.
Compound Feeds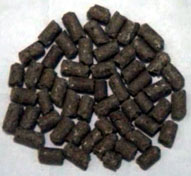 Compound feeds are feedstuffs in the form of meal type, pellets or crumbles that are blended from various raw materials and additives. These blends are formulated according to the specific requirements of the target animal, with all daily required nutrients, concentrates, minerals and vitamins.
The feed industry is one of the most competitive businesses in the agricultural sector. Around 600 million tons of feed are produced annually around the world. The annual world compound feeds consumption is worth $20 billion. This figure itself verifies the booming growth of compound feeds both at the domestic and international level.
Compound feeds were introduced in the late 1800s, when the benefits of a balanced diet was identified. Corn gluten feed was the first compound feed manufactured in 1882 followed by Purina feeds in 1894 by William H. Danforth. The introduction of the first pelleted feeds called 'Purina Checkers' in 1928 revolutionized the feed industry.

Poultry Supplements
Poultry supplements are the feed given to poultry. These supplements are rich in protein, minerals (calcium, phosphorus and salt), vitamins, carbohydrates, and fats. Too much or too little of these ingredients is bad for the hens, cocks and chickens. Quality poultry supplements available in the market are rich in all these ingredients, helping you buy the right food for your poultry.
Energy, in poultry, is portrayed as metabolized energy. The poultry demands more carbohydrates and fats during cold winter nights needing extra energy to keep warm. Calcium is especially crucial for layer hens, and a deficiency in this mineral will manifest itself as weak (or no) egg shells. Common vitamins include Vitamin B complexes, Vitamin C, and Vitamin D (essential to prevent rickets). Poultry supplements provides the right ratio in keeping your poultry healthy during all seasons.
Soybean Meal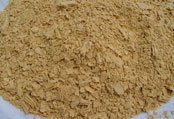 Soybean meal, the most cost-effective source of amino acids, is especially used to provide amino acids to poultry and swine. It is used to meet the animal's requirement for limiting amino acids and it is one of the best protein sources for complementing the limiting amino acid profile of corn protein.
Soybeans accounted for 56% of the world oilseed production. The animal feed industry uses 77% of the soybean meal produced primarily as an amino acid and protein source in diets.
The Animal Fodder Market
The animal husbandry industry is an all-time booming sector, thus elevating the usage of animal fodder in the market today. The demand for animal fodder products has been increasing rapidly both at the domestic and international level. This has further given a scope for the growth of this sphere.