| | |
| --- | --- |
| | Shanghai Aidush Industrial Co., Ltd. |
Subject :
Offer aidu portable and low cost FD-808 Gamma Ray Radioactive Prospector
Post Date : 30 July 2012
Expiry date : 19 September 2013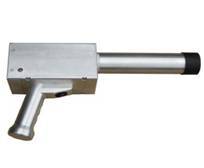 Description
gamma ray detector,gamma surveyor system,radiometric measurement,radiometric survey,gamma ray spectrometer,alpha ray fast detector,radioactivity actinography detector,ray detector,radioactive ore detector,solid density measurement, underground water seeker,anomaly exploration,gamma ray water detector, radioactive water seeker,radioactive water detector etc.

We are one of the largest professional and reliable manufacturers of geophysical prospecting instrument in China,supply various geophysical instrument, resistivity meter, resistivity IP and SP system, resistivity, IP, SP, TEM survey, magnetometer, logging systerm,seismograph, gravity meter, proton magnetometer, water detector,mineral prospector,drilling equipment, logging system and element analyzer etc.

Functions:
1.X-gamma radiation total amount measurement
2.U, Th, K quantitative analysis
3.Recognize radionuclides
4.Radioactive detection of environment, building materials and house decoration stuff
5.Search underground water and determine solid objects density
6.Uranium, thorium and kalium prospecting
7.Large area gamma abnormity census, sap and trial trench rock nature extraction and edition.

Technical parameters:
1.Xgamma ray energy is less than 4Mev
2.Sensitive thresholds: 350cps/sv/h
3.Detector: 30mm30mm NaI(TI)crystal, resolution superior than 8%
4.Range: 0~9999sv/h 0~9999
5.Stability: measuring error 7% (working 8 hours)
6.Accuracy: utmost deviation between measured absorbed dose rate and the value calculated is no more than10%
7.Working condition: -10~+50, relative humidity is less than 95%
8.Size: 360 mm*90 mm*220 mm
9.Weight: 2.0kg

Features:
1.16 bites ADC up to1MSPS, to achieve MCA design technology
2.Timing X-gamma spectra measurement to recognize nuclide and quantitative calculation of radionuclide content, as supplying dose rate
Contact Information
Shanghai Aidush Industrial Co., Ltd.
ROOM 1604, BUILDING 1, NO.777, SOUTH HONGMEI ROAD, MINHANG DISTRICT, Shanghai - 200237, China

Other products posted by this company
Related products/services from other companies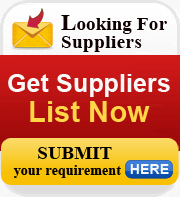 | | | |
| --- | --- | --- |
| | Popular Products | |
Post Buy Trade Lead
Tell suppliers exactly what you need
and make your product sourcing easy.

Trade Alerts
We give valued subscribers the option of receiving updates on your e-mail about new Buy and Sell leads; new listings on our directories; and new catalogs added.

Trade Alerts can be customized so that you will receive alerts on only the specific categories you have selected.
.... More
Other Sellers

(manufacturer of medical beds, parts of bed, operation lamp, x-ray exporter, supplier and trader of m)


(manufacturer and trader of x-ray devices, digital radiography equipment, laser imaging equipment, x-)


(supplier and manufacturer of x-ray devices, digital radiography equipment, fluoroscopes, x-ray chemi)


(exporter, supplier and manufacturer of luxury crafts/ plastic / wooden tissue box/ jewelry box/ wood)


(supplier and manufacturer of x-ray devices, x-ray chemicals, x-ray films, x-ray cassettes )


(manufacturer and trader of x-ray devices, digital radiography equipment, laser imaging equipment, x-)


(distributer of ekg medical paper, sony paper, ultrasound gel, mercury probe covers, all kinds of med)


(manufacturer and trader of electrocardiography (ecg) equipment, x-ray devices, digital radiography e)


(manufacturer and exporter of medical(x-ray accessories) medical x-ray film green sensitive, medical )


(manufacturer of instant pvc card making material, pvc printing sheet, white/ golden/ silver inkjet s)


(supplier of mri, ct, x ray, dr, cr )


(supplier of x-ray, laser cutting machine, ionic contamination tester, filter, plastic cards, peel st)