Subject :
Corrosion Inhibitor Combined (For Packer Fluids)
Post Date : 06 July 2012
Expiry date : 06 July 2013
Description
Se-ci 1071 is an amine based water soluble combined corrosion inhibitor with oxygen scavenger, scale inhibitor and bactericide. It is a multifunctional chemical, especially designed for complete treatment of packer fluids.

Se-ci 1071 provides excellent protection against corrosion of metal parts in a packer brines, water based mud and completion fluids, in presence of corrosive gases like co2, o2 and h2s in oilfield brine packer fluids. Se-ci 1071 also effective to control all types of mineral deposits as well as various kinds of bacteria, algae, fungi.
Contact Information
SARVAMANGAL ENTERPRISE
28, ELLISBRIDGE SHOPPING CENTRE, OPP. TOWN HALL, ELLISBRIDGE, Ahmedabad - 38006, Gujarat, India

Other products posted by this company
Oil Field Chemicals
We are offering a wide range of Oil Field Chemicals are used in various applications, where fluid st ...

Acid Foamer
Our range of acid foamer find application in diverse industries are sourced from reputed vendors und ...

Oxygen Scavenger
SE-OSC 4751 is a highly active, Liquid Oxygen Scavenger. SE-OSC 4751 controls Corrosion caused du ...

Polyelectrolyte
SE-PEL 2951 is a Cationic Polymer based bland in Water. SE-PEL 2951 is a medium molecular weight ...

Pages:

1

| 2 | 3 | 4 | 5 | 6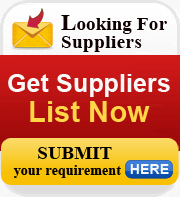 | | | |
| --- | --- | --- |
| | Popular Products | |
Product Showroom
Post Buy Trade Lead
Tell suppliers exactly what you need
and make your product sourcing easy.

Trade Alerts
We give valued subscribers the option of receiving updates on your e-mail about new Buy and Sell leads; new listings on our directories; and new catalogs added.

Trade Alerts can be customized so that you will receive alerts on only the specific categories you have selected.
.... More
Other Sellers

(pu mould release agent, pu, release agent, shoe soles, )


(engaged manufacturer, supplier & exporter of gas line corrosion inhibitor, bactericide amine type, a)


(pharmaceutical products, scientific equipment, pharmaceutical raw materials, pharmaceutical excipien)


(ortho chloro benzaldehyde)


(chemical industrial scrubbers)


(barium carbonte barium for glaze; barium for frit, ceramic glazre frit, frit, barium carbonate)


(phenol, phenol mixture)


(manufacturing and supplying fatty alcohol sulphate, ether sulphate, shampoo raw materials, sodium la)


(fire fighting chemicals, afff, afff fire extinguishers, afff6%, afff 3%)


(eminent distributor and supplier of 3-methoxy phenylacetonitrile, perborate, lithium borate, lithium)


(citric acid inhibitor)


(specialty chemicals, chemicals)


(caramel colours, blended food colors, synthetic food colors, pigment green, pigment yellow, pigment )


(supplier and manufacturer of fragrance, chemicals, agarbatti )


(exporter, trader, distributer and supplier of soda ash, sodium bicarbonate, iodise salt, aromatic ch)