| | |
| --- | --- |
| | Shubh Flavour and Fragrances Pvt. Ltd. |
Post Date : 10 June 2012
Expiry date : 10 June 2013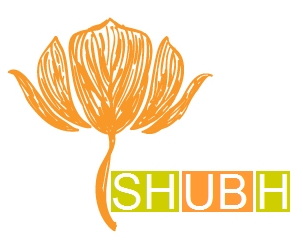 Description
We offer various types of Essential Oils like :

ANGELICA Oil ANISEED Oil ANTISEPTIC Oil BASIL Oil BAY Oil BENZOIN Oil BERGAMOT Oil
BLACK PEPPER Oil
CAJUPUT Oil
CAMOMILE Oil
CARDAMONOil
CARROT Oil
CEDARWOODOil
CINNAMONOil
CITRONELLA Oil
CLARY SAGE Oil
CLOVE BUD Oil
CORIANDER Oil
CUMIN Oil
CYPRESS Oil
EUCALYPTUS Oil
FENNEL Oil
FRANKINCENSE Oil
GARLIC Oil
GERANIUM Oil
GINGER Oil
Dill Oil
Caraway oil
Cardamom oil
Moringa oil

For more details please contact us.
Contact Information
Shubh Flavour and Fragrances Pvt. Ltd.
B-507, G.D. COLONY, MAYUR VIHAR PHASE-III, Delhi - 110096, India

Other products posted by this company
Natural Nutmeg Oil
Nutmeg oil is extracted from Myristica fragrans (also known as Myristica officinalis, M. oromata and ...

Cardamom Oil Natural
Cardamom oil is extracted from Elettaria cardomomum (also known as Elettaria cardomomum var. cardomo ...

Natural Jojoba Oil
Jojoba oil is not an oil but a liquid wax, and is pronounced "ho-ho-ba" and became important in the ...

Caraway Oil
We offer Crude Caraway Oil, Caraway oil pure, Caraway Oil natural, Caraway Oil (As per BP), Caraway ...

Evening Primrose Oil
Evening primrose oil Softgel (EPO) is extracted from the seeds of the Evening Primrose plant(Oenth ...

Dill Seed Oil
Botanical Name : Anethum graveolens Common Method Of Extraction: Steam distillation Parts Used : S ...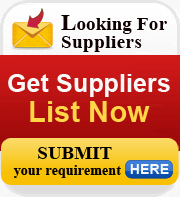 | | | |
| --- | --- | --- |
| | Popular Products | |
Post Buy Trade Lead
Tell suppliers exactly what you need
and make your product sourcing easy.

Trade Alerts
We give valued subscribers the option of receiving updates on your e-mail about new Buy and Sell leads; new listings on our directories; and new catalogs added.

Trade Alerts can be customized so that you will receive alerts on only the specific categories you have selected.
.... More
Other Sellers

(coconut oil, sunflower oil )


(we are manufacturer, exporter and supplier of plant oil, animal oil, neem kernel oil, neem oil, non )


(manufacturer, supplier & exporter of plant oil, animal oil, fish oil, crude fish oil, refined fish o)


(crude fish oil, fish oil, sea fish oil)


(acid, oleic acid)


(palm oil, rbd palm oil, malysiyan palm oil)


(natural coconut oil, coconut oil)


(exporter, supplier and manufacturer of flavoring essence, banana flavour, basil leaf flavour, basmat)


(manufacturer, distributer and supplier of absolute oil - mango, guava, marigold, natural attars, ind)


(trader of oils, coconut oil, edible oil, olive oil, gingely oil, sesame oil, groundnut oil, chocolat)


(exporter, trader, manufacturer, distributer and supplier of basil essential oil, balsam peru oil, bi)


(supplier and manufacturer of flax seed oil, ground flax seed oil, cold pressed oil, almond oil, sesa)


(exporter, trader, manufacturer, distributer and supplier of raw cotton, cotton yarn, cotton seed cak)


(exporter of ayurvedic medicinal plants, vincarosea, senna leaves, neem leaves, aloe vera, tulsi, aml)


(distributer and trader of linsed oil, coconut oil, neel, floor polish )