| | |
| --- | --- |
| | ORGANICA BIOTECH PVT. LTD. |
Subject :
Soil Conditioner
Post Date : 04 June 2012
Expiry date : 15 June 2013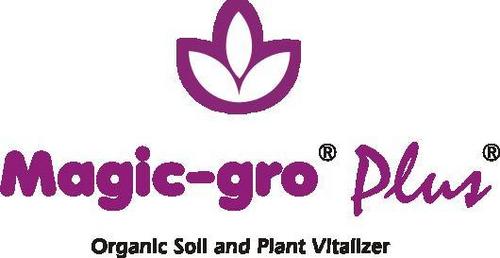 Description
Our agricultural probiotic, works greatly to improve plant growth by providing soil nutrition. the natural beneficial strains in our products work efficiently.

Promotes conversion of soil elements including phosphorus, into plant available forms.
Increases resistance to plant diseases.
Revitalizes the soil. Helps decompose soil organics.
Biodegradable and not harmful to the soil.
Increases soil buffering properties by increasing humus level.
Chelates metal ions in alkaline conditions, increasing plant availability.
Stimulates plant growth by naturally accelerating cell division.
Increases seed germination and viability.
Stimulates root growth, thus increasing root density.
Increases root respiration.
Stimulates plant enzymes.
Helps reduce fertilizer load.
Helps reduce dependence on chemical applications.
Better quality and yield.
Helps faster flowering and faster fruiting.
Completely organic.
Helps reduce dependence on chemical applications.
Contact Information
ORGANICA BIOTECH PVT. LTD.
36, UJAGAR INDUSTRIAL ESTATE, W.T. PATIL MARG, GOVANDI, Mumbai - 400088, Maharashtra, India

Other products posted by this company
Shrimp Probiotics
Following are the Main Features of Shrimp Probiotics :- 1. Promotes growth rate and hence productio ...

Wastewater Treatment
1. Saves energy costs. 2. Generates minimum sludge, hence less handling of sludge. 3. Increases ef ...

Plant Growth Promoter
Our reputed industry bring forth for our valuable costumers a superior quality Plant Growth Promoter ...

Composting
Bioclean Compost contains naturally derived enzymes and saprophytic bacteria originally derived fro ...
Related products/services from other companies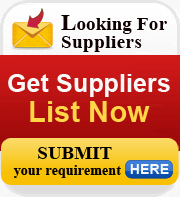 | | | |
| --- | --- | --- |
| | Popular Products | |
Post Buy Trade Lead
Tell suppliers exactly what you need
and make your product sourcing easy.

Trade Alerts
We give valued subscribers the option of receiving updates on your e-mail about new Buy and Sell leads; new listings on our directories; and new catalogs added.

Trade Alerts can be customized so that you will receive alerts on only the specific categories you have selected.
.... More
Other Sellers

(soil conditioners)


(we are manufacturer, exporter and supplier of soil conditioner such as herbal soil conditioner, orga)


(bio pesticides, organic pesticides, bio fungicides, bio insecticides, organic fungicides, organic in)


(soil conditioner, granular fertilizer, root 60, soil conditioner, granular fertilizer)


(manufacturing and supplier finely crafted range of soil conditioners. also offer amino acid, soil fe)


(organic manure, bio-fertilizer & herbal products, soil conditioner, organic product inputs, pesticid)


(manufacturer, supplier & exporter of soil conditioners. we also deals in digestible fish meals, shri)


(exporter, manufacturer and supplier of soil conditioners, soil inoculants, soil fertilizer, soil tre)


(npk)


(we are the manufacturer and supplier of soil conditioners, fertilizer soil conditioner. we also deal)


(bio fertilizers, natural plant growth enhancers, plant growth promoter, bio organic granule, soil co)


(manufacturers, exporters and suppliers of soil conditioners, herbal soil conditioner, humates soil c)


(biopesticide, organic pesticides, biological pesticides, fertilizers, bio pesticide, agricultural pe)


(we are presenting an array of high quality soil conditioner, macromeal, soil nutrients micro fertili)


(leading manufacturer of rock phosphate, single super phosphate, bentonite granules, bentonite powder)