| | |
| --- | --- |
| | COOL CARE ENTERPRISES |
Subject :
Hydrulic Oil Chillers
Post Date : 08 November 2010
Expiry date : 06 December 2013
Description
Oil Chiller Factory automation incorporating CNC machine tools, high speed hydraulic presses and hydraulic powered special purpose machines, have created a need for highly efficient refrigerated type oil chillers for hydraulic cutting, lubricating, spindle, grinding and coolant oil.

Our hydraulic and spindle oil chillers use state-of-the-art Plate Heat Exchangers to give you rapid and highly efficient cooling. These are far superior to the shell-and-tube type evaporators designed primarily for non-viscous fluids. Her hot oil flows over the tubes, which is cooled by the refrigerant flowing through them.

A static oil film is formed over these tubes, which acts as an insulator, preventing oil in subsequent layers to be cooled. In other words, only the oil surrounding the tubes is cooled.

coolant chillers are offered in two variants:
Submersible type: used for coolants with a high
As opposed to the, PHE offers the following advantages:
compact: PHE s is around 10 times more compact than their shell-and-tube counterparts. this results in massive space saving.
High thermal efficiency: The flow of refrigerant and oil is counter current. In addition, the plate design facilitates turbulent flow (thereby preventing formation of static oil film) for optimum heat exchange.
Contact Information
COOL CARE ENTERPRISES
PLOT NO. 78, AGGARSAIN COLONY, JAGADHRI, Yamunanagar - 135003, Haryana, India

Other products posted by this company
Copper Pipe
We requires the copper pipe of size 3/4", 22 swg, quantity 100 kgs and length 12 feet each. Kindl ...

Volume Control Damper
We offer quality volume control dampers that are manufactured from premium quality raw material. The ...

Volume Control Damper
We offer quality Volume Control Dampers that are manufactured from premium quality raw material. The ...

Air Handling Units
Cool Care Manufactured single and double skin air handling unit of 1000 cfm to 50,000 cfm air flow c ...

Fresh Air Units
Fresh Air & Blower Unit The science of ventilation includes both exhausting air as well as providin ...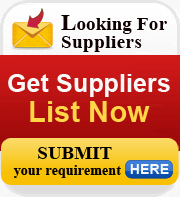 | | | |
| --- | --- | --- |
| | Popular Products | |
Product Showroom
Post Buy Trade Lead
Tell suppliers exactly what you need
and make your product sourcing easy.

Trade Alerts
We give valued subscribers the option of receiving updates on your e-mail about new Buy and Sell leads; new listings on our directories; and new catalogs added.

Trade Alerts can be customized so that you will receive alerts on only the specific categories you have selected.
.... More
Other Sellers

(we are engaged in offering a wide range of cold room machine and more. in addition, we also offer ai)


(we are well reputed supplier and distributor of air cooling system, industrial air cooling systems, )


(deals in chillers, oil chillers, hydraulic oil chillers, finned tube coolers, oil coolers, cooling c)


(manufacturer and supplier of process cooling plant, process cooling systems and with this we also of)


(supplier and manufacturer of cooling towers, frp shed cooling towers, pvc cooling towers, cooling pl)


(manufacturer, supplier and exporter of cooling tower, round cooling tower, square cooling tower, coo)


(prefab buildings, cold rooms, chilling plants, puf sandwiched panels, polyurethane insulated rigid f)


(super cool tower, cooling tower, frp cooling tower, industrial cooling tower, square shaped cooling )


(cooling towers, industrial cooling tower, commercial cooling tower, timber cooling tower, fan, frp f)


(a leading name in manufacturing and supplying chilling plants, kitchen equipments, deep freezer, air)


(we are manufacturer and supplier of water chillers, panel coolers, low temperature chillers, oil chi)


(chillers)


(cold storage, fruit ripening chambers, banana ripening chambers, fruit ripening rooms freezers, bott)


(we are exporter, manufacturer and supplier of cooling tower & chilling plants, dairy chilling plants)


(engaged in manufacturing and supplying shape cooling tower, forced draft cooling tower, scale on han)