Subject :
Water Tank Cleaning Machine
Post Date : 30 December 2009
Expiry date : 26 December 2013
Description
We offers water tank cleaning machine and reactor vessel cleaning equipments. Hydrojetting Pvt. Ltd offers high pressure, reciprocating triplex plunger pumps, etc. For more information please visit our "pressurejet" website. In the production of most chemicals or petrochemicals, internal surface of tanks and reactor vessels should be cleaned on a regular basis. There is usually a build up of contamination on the reactor walls and on the agitator blade surfaces. This build up results in inefficiencies and also there is a risk of down stream contamination due to debris falling off.

Likewise cleaning of jackets of vessels is as much important as cleaning of reactor vessel. If a reactor jacket becomes fouled, a plant can face serious consequences over time. Internal fouling of the jackets in vessels reduces heat transfer efficiencies, increases reaction time and decreases yield by as much as 15%. In addition, this loss of efficiency can lower a plant`s profitability due to the production of off-quality product, increased maintenance expense and higher capital costs due to shorter equipment service life. Water tank cleaning, ship tank cleaning, oil-tank cleaning, etc are most common applications.

Advantages of Tank Cleaning and Reactor Vessel Cleaning Tools:
Small reaction forces
No gas, vapour or slag formation
Minimum vibrations
High efficiency
Very careful removal of coatings, dirt and contaminations
High degree of industrial safety
Exclusion of chemical agents
No influencing of surface structure or mechanical properties of the parts and materials treated

Special tank & vessel cleaning accessories include:
Patented hollow shaft travelling cable swivel tool
3-D Tank cleaning tool
Nipple extensions
Simple booms & telebooms

For more details please contact us.
Contact Information
PRESSURE JET SYSTEMS PVT. LTD.
NO. 62/13, PHASE-I, NR. PATEL AIRTEMP, G.I.D.C., VATVA, Ahmedabad - 382445, Gujarat, India

Other products posted by this company
Centrifugal Mist Fans
We are offering our customers a wide range of Centrifugal Mist Fan, which are available following Sp ...

Misting System
These Misting systems offer a simple and efficient means to control outside temperatures around pool ...

Hot Pressure Washer
Our offered Hot Pressure Washer capable to generate hot water up to 140º c. normally diesel fired m ...

Hydro Blasting Machine
Hydro Blasting Machine is a widespread abrasive water discharge operation. As such, it is very succe ...

Hydro Blasting System
We are instrumental in providing Hydro Blasting System which is a widespread abrasive water discharg ...
Related products/services from other companies

COMMUNICATION POINT
DialB2B
+91-11- 4336 4336
Get Suppliers Info via SMS/ Email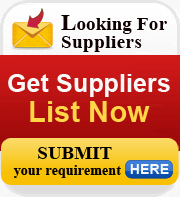 | | | |
| --- | --- | --- |
| | Popular Products | |
Post Buy Trade Lead
Tell suppliers exactly what you need
and make your product sourcing easy.

Trade Alerts
We give valued subscribers the option of receiving updates on your e-mail about new Buy and Sell leads; new listings on our directories; and new catalogs added.

Trade Alerts can be customized so that you will receive alerts on only the specific categories you have selected.
.... More
Other Sellers

(coconut shell products, coir products, coir fibre, areca plates, coco peat, coconut products, water,)


(we are trusted manufacturer, supplier & exporter of ss centrifugal pump, evaporator pumps, lobe pump)


(submersible pump motors, self priming mono block pumps, electric motor submersible pump, submersible)


(pump components, toilet cover, discharge outlet, suction plate, sand guard, non-return valve, water )


(a prominent supplier and trader of durable range of centrifugal water pumps, generators, domestic pu)


(we are offering a wide range of section pump, section-end pump, self priming pump, sell priming slow)