Subject :
Elevator Duty Frequency Inverter
Post Date : 01 October 2009
Expiry date : 14 March 2014
Description
We are specialised in supply for inverter used in elevator and escalator, we supply inverter with following specification.
Q-7000 series of brilliant inverters for operation of elevators and escalators are designed to have a lot of exclusive features including Q-7000-EC especially for escalator, Q-7000-EL and Q-7000-IP especially for elevator.
Q-7000 series are all the type adopting IGBTs PWM control and current vector control, V/F control. Q-7000 series have the function such as connection-point-memory & DC0-10V EASY TUNING, loading compensation for start-up torque, and manual vernier adjustment correcting. High efficiency and safe function, 300% torque compensation. Monitor torque compensation output of the inverter at any time so as to reduce the shocking the elevator during running. The series of products has easy tuning function to the motor parameters and are complied with the regulation of GB, with braking unit (for45kw) and speed feedback unit.
Q-7000-EC is for open loop control without built in PG card, especially used for escalator with brilliant performance by long life design and support RS-485 communication port.
Q-7000-EL is used for geared asynchronous motor. PG card is built in for customer to realize the high fine speed control. Q-7000EL support standalone signal, frequency division, isolated signal, and open collector output functions for Encoder. 200% of rated current for 10 seconds. Speed control accuracy is nominal 1:100 and could reach 1:1000 with PG.
Q-7000 IP is used for gearless synchronous motor.It also support standalone single, frequency division, isolated signal and open collector output functions for Encoder. Q-7000IP supports Line drive 8192 C/T.Its ultra-slim design is adequate for machine room-less elevator.It combines 32- digit vernier-adjustment current vector control and stochastic PWM control. The ultra-low noise, with adjustable wave frequency, carrier frequency 2k-15k is adjustable.
All of Q-7000 series support the RS-48

Please contact us.
Contact Information
POWER TECH SYSTEM
22, SHUKAN MALL, SCIENCE CITY ROAD, SOLA, Ahmedabad - 380060, Gujarat, India

Other products posted by this company
Mitsubishi Ac Drives
we are authorized repairing center for mitsubishi ac drives in india. we have team of expert engine ...

AC Drives
We are authorized distributor for QMA ac drives in India. Our ac drives are best in quality and supe ...

Frequency Drives
We are authorized distributor for QMA frequency drives in india. Our frequency drives are best in q ...

Q8000 Qma Ac Drives
Our company is a leading manufacturer and supplier of Q8000 QMA AC Drives in India. These are develo ...

Q5000 Ac Drives
we are offering AC drives Q5000 is mini sensorless vector ac drives with compact desing.There are ma ...

Q8000 Ac Drives
Q8000 is high performance ac drives designed for energy saving purpose for air blowers and water pum ...

COMMUNICATION POINT
DialB2B
+91-11- 4336 4336
Get Suppliers Info via SMS/ Email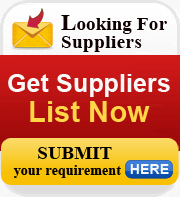 | | | |
| --- | --- | --- |
| | Popular Products | |
Product Showroom
Post Buy Trade Lead
Tell suppliers exactly what you need
and make your product sourcing easy.

Trade Alerts
We give valued subscribers the option of receiving updates on your e-mail about new Buy and Sell leads; new listings on our directories; and new catalogs added.

Trade Alerts can be customized so that you will receive alerts on only the specific categories you have selected.
.... More
Other Sellers

(we are exporter and manufacturer of inverters, sine wave inverters, domestic inverter, industrial in)


(power supply, inverters, servo voltage stabilizers, battery chargers, led lights, panels, transforme)


(we are the leading manufacturer and trader of ups equipment. we also dealing in control panel, plc m)


(we are renowned supplier and trader of solar inverter, solar ups, cfl inverter, cfl cabinet inverter)


(solar inverter)


(we offering wide range of ups, online ups, inverter, online ups system and also deals into constant )